Do you remember yourself feeling lost and being a so called "fresh blood" in a new company when you started a new job? Well, Buddy Program is something that helps new hires to feel more confident, comfortable and fight insecurity during their first months at your organization.
It helps new hires:
to adopt at the new environment
to learn about the company culture
to integrate with colleagues and feel a part of a work group
to gain knowledge during job training
to gain confidence and increase productivity
It helps your company:
to increase the work engagement
to learn more about a new employee
to educate new hires about your organization, its values and culture
to speed up new ideas  flow coming from new employees
to encourage new employees to share their knowledge, tools and tips from previous work experience
to get feedback regarding the onboarding process
Elements of a buddy program
Prepare a documentation with rules and the process of buddy program. Amount  and complexity of rules and processes depend on the size of the company and rotation. For example, you can include purpose, terms (e.q. 1 month 3 months, 1 year)
Define your buddy. Buddy is not a coach or a professional trainer. The role of the Buddy is oriented on social cases and is using a casual approach. The person at this role should become a peer for a new employee.  One of the most important things to keep in mind is to provide Buddy with time for helping new employees and being accessible for that. If your Buddy is staying over hours because he/she still has the same amount of responsibilities as taking this additional role, it means you should organize his/her schedule accordingly. Provide a Buddy with a time, list of responsibilities and topics to cover during the program.
Buddy from a different department. It's a cool idea to connect employees form different departments of your company. This will help new hires to better understand your company culture and processes.
Don't force it. It means if some of your employees are overloaded with tasks and responsibilities don't obligate them to become a part of a "buddy program". This should be a voluntary decision.
Introduction and a plan. The first day of a new employee at your company is very important, so buddy should have a clear picture of how this day will look like and will be structured: meetings, lunch time, tour of the building etc. The mission of a buddy is to be close to new employees and help them to get more comfortable in the new environment.
Evaluation. Conduct interviews with buddy and new employees. As a hiring manager or coordinator you can ask new employees and a buddy to complete a short questionnaire including such questions as " how your work is gong?", How helpful was a buddy program for you/for your development?" etc.
"Use LinkedIn as a tool to help your buddy to get more information about your new employees before they each other for the first time."
Tips for a buddy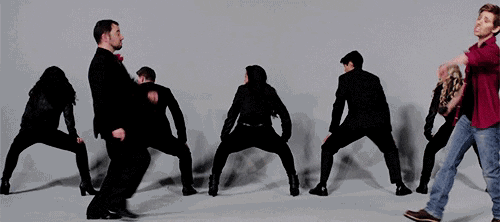 Don't judge anyone
Share information about the company culture and departments, but do not share your subjective opinions about your colleagues in other words, don't be a "gossip buddy"
Be patient to someone's failures and questions
Share information in smaller portions according to the plan
Once there will appear some discussions with new employees try to be confidential